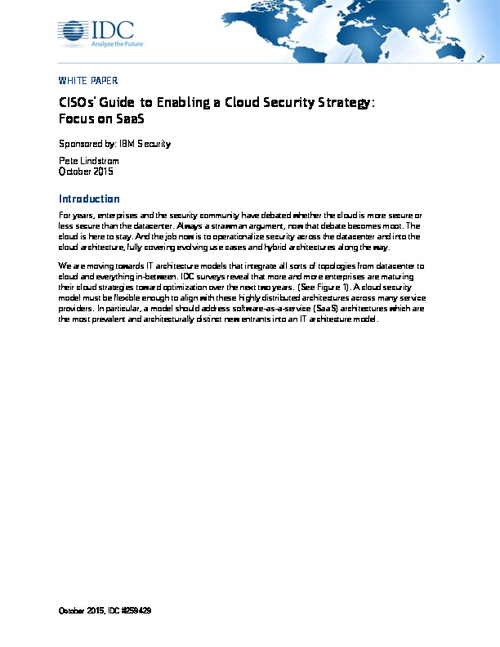 For years, enterprises and the security community have debated whether the cloud is more secure or less secure than the datacenter. Always a strawman argument, now that debate becomes moot. The cloud is here to stay. And the job now is to operationalize security across the datacenter and into the cloud architecture, fully covering evolving use cases and hybrid architectures along the way.
Download this white paper to explore:
Objectives for cloud security;
How to assess existing security solutions;
Architecting the cloud application security model.