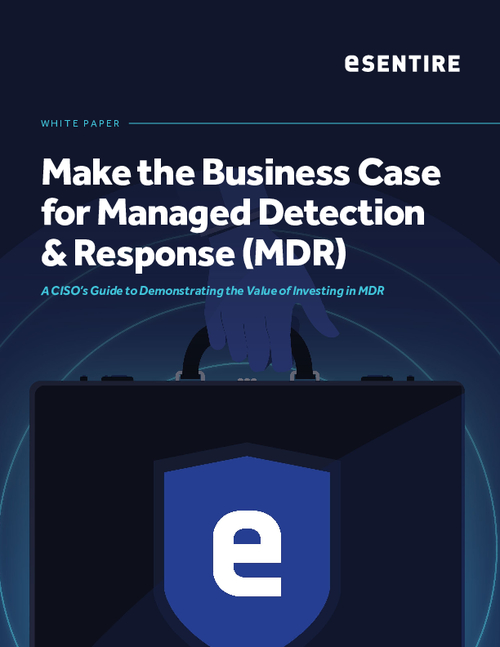 Increasing number of cyberattacks coupled with rising business costs and a potential recession are forcing organizations to rethink their security spending—to do more with less. How can chief information security officers (CISOs) and other security leaders manage increased cyber risk without overloading employees or spending recklessly? The answer lies in tying cyber risk and business risk together.
To improve your overall cybersecurity ROI, align on what business disruption means to your organization from a dollars and cents perspective. It is also critical to ensure you have 24/7 threat detection, investigation, containment, and threat response capabilities to reduce dwell time, stop lateral spend, and prevent business disruption. How this is achieved can vary depending on your organization's resources and maturity.
Download this guide to delve deeper into the business case for managed detection & response (MDR).