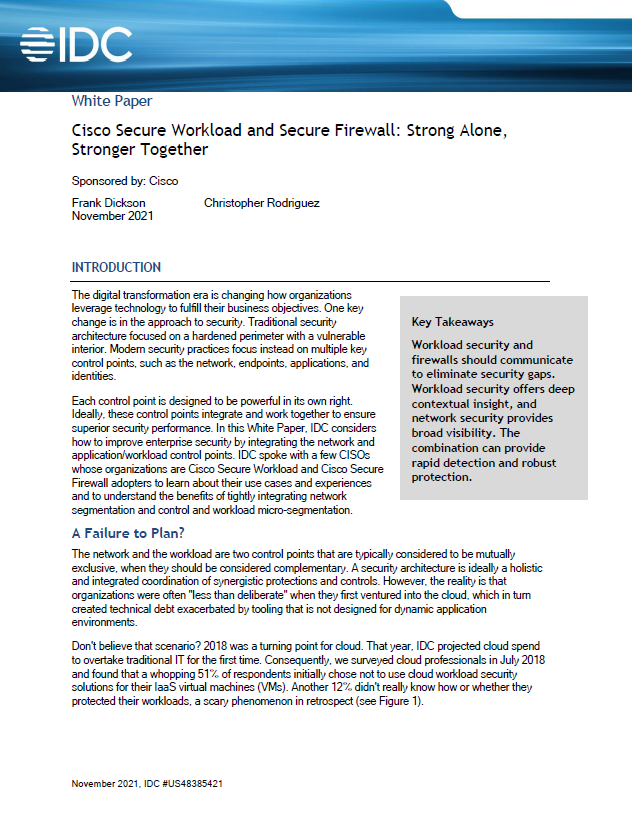 The cybersecurity landscape continues to change rapidly. Enterprises face more intelligent, persistent, and elusive threats than ever. The ability to detect these advanced, sophisticated threats requires best-of-breed security tools that can exchange context with one another. While security companies are looking for ways to make this happen, workload security and firewall combination are novel and logical, potentially delivering more robust security.
Read this report to learn about:
Coherent north-south and east-west threat detection
Matching your security growth with DevOps pacing
The three phases of the cloud security evolution
By downloading this article, you agree to be contacted by Cisco for a follow-up related to Cisco products and services. See Cisco's Online Privacy Statement.