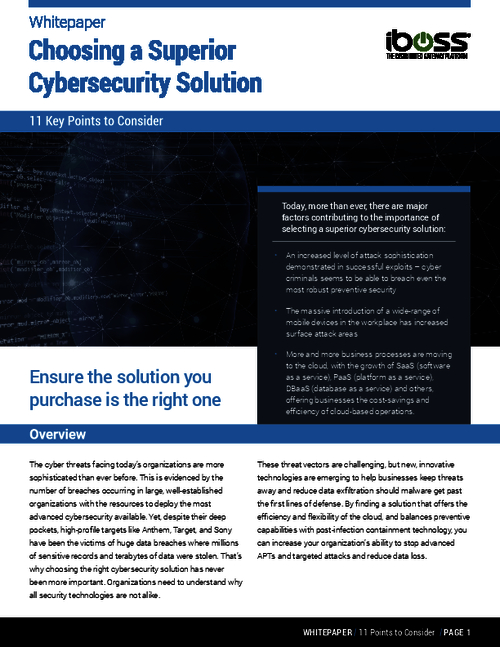 Choosing the right cybersecurity solution is challenging. You need to protect your organization from increasingly sophisticated threats, but you don't want to consume valuable IT resources with complex management and reporting requirements. In a crowded vendor landscape, how do you find the most effective security for your organization?
Download this whitepaper to learn:
The advantages of cloud-based security and how it fits into your overall cybersecurity strategy;
Why closing the gap between malware infection and detection should be a priority;
Why comprehensive port and protocol visibility is a critical must-have;
The automated management features that can save hundreds of IT hours and lower your TCO.