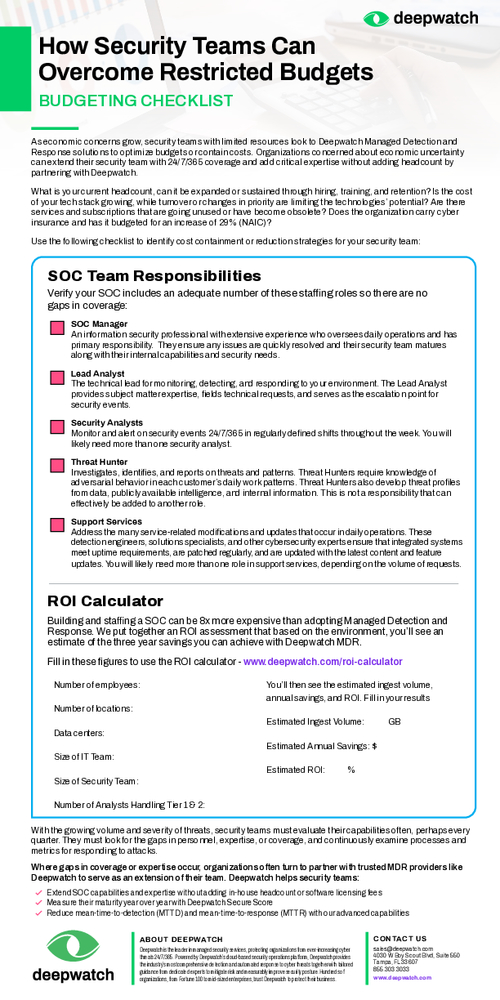 With economic conditions causing concerns, many security teams are sacrificing security initiatives for cost containment. All while expanding attack surfaces are requiring more time and attention than ever before.
If this problem sounds familiar, we've got your solution for the cost savings, ROI, and SOC expertise your organization deserves with Deepwatch MDR.
Don't let budget cuts leave your security coverage with critical gaps — download our checklist to create an efficient, cost-conscious security strategy for your organization.
These resources are in collaboration with Deepwatch and Splunk as part of their continued partnership.