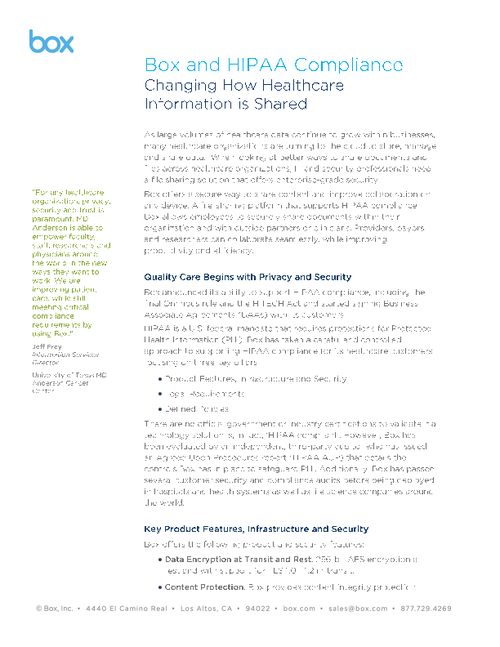 With the proliferation of digital healthcare data, organizations are looking for ways to securely and cost-effectively store, manage and share information in the cloud. Read the Box HIPAA datasheet to learn how Box offers a HIPAA compliant way to share content and improve collaboration inside or outside your organization.
Download this asset to learn how Box enables HIPAA compliance with:
Key security features such as: data encryption, granular permissioning to content, and audit trails;
Signing HIPAA Business Associated Agreements with healthcare customers ;
Defined internal policies that ensure the privacy and security of your data.