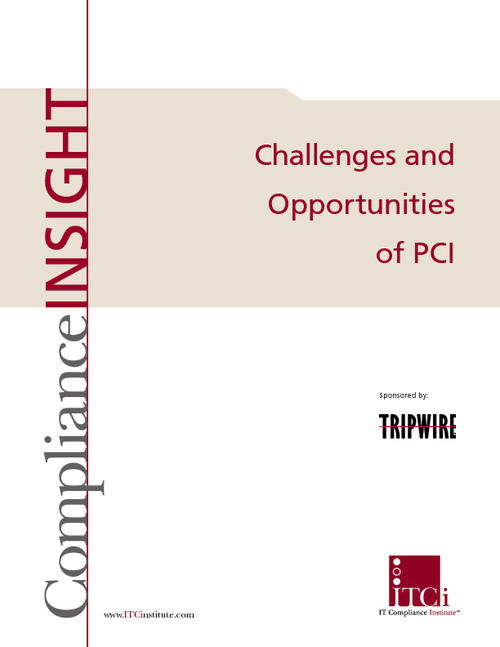 Learn how to align PCI compliance with business processes for a more streamlined and reliable IT infrastructure with this whitepaper from the IT Compliance Institute.
The Payment Card Industry Data Security Standard (PCI DSS) provides an enterprise structure for improving operational, security, and audit performance. The benefits of the PCI DSS go beyond audit costs and results, however.
As a security model, PCI requirements can help companies control compliance costs and build a more efficient and reliable IT infrastructure that delivers better service while incurring less risk.
This whitepaper looks at:
* PCI basics and compliance challenges
* Exploiting PCI's opportunities and improving business performance with PCI DSS controls
* Suggestions for a smooth PCI implementation
* Measuring PCI performance gains