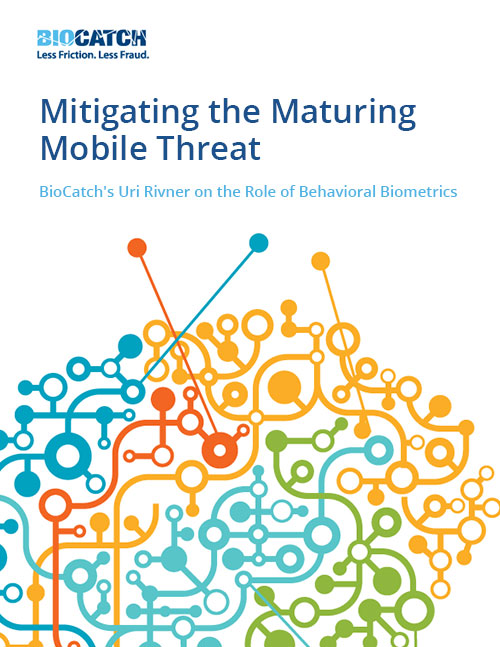 Cybercriminals knew that they would find you on your cell phone...
...and they were right.
For years now, security experts have been predicting 'the year mobile threats come of age,' and this is indeed Two-thousand Sweet-sixteen.
Applying the same predictable rules, processes and functionalities to mobile devices that were previously used in other channels simply will not cut it. The maturity of mobile technology means more advanced, targeted threats that are demanding our specific attention in order to be dealt with.
Uri Rivner, BioCatch's co-founder and head of cyber strategy, outlines his view of the flood of threats against organizations of all sizes and sectors, including device malware, remote access attacks and social engineering via mobile. What's driving this surge?
Download this interview with Uri to explore how to mitigate emerging mobile threats and:
The recent surge in mobile exploits;
The role of behavioral biometrics in mitigating these threat;
How BioCatch helps customers improve their defenses.