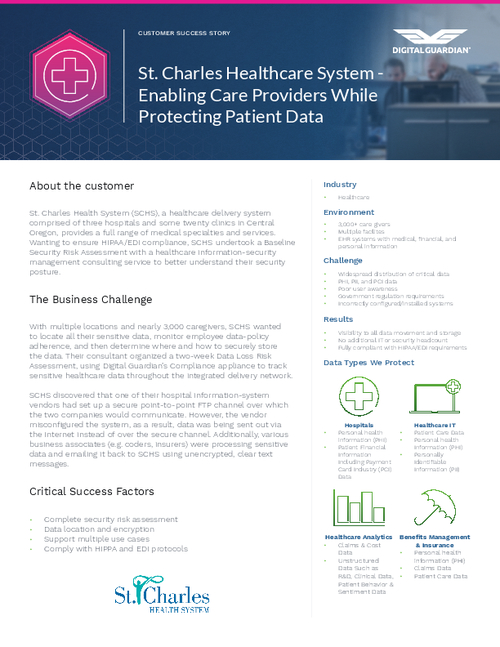 When a healthcare system wanted to ensure HIPAA/EDI compliance, they undertook a risk assessment to better understand their security posture. They uncovered sensitive data being sent out over the internet instead of through a secure channel which had been set up.
Download this case study and learn how SCHS was able to:
Locate all their sensitive data;
Monitor employee data-policy adherence;
Determine where and how to securely store the data.