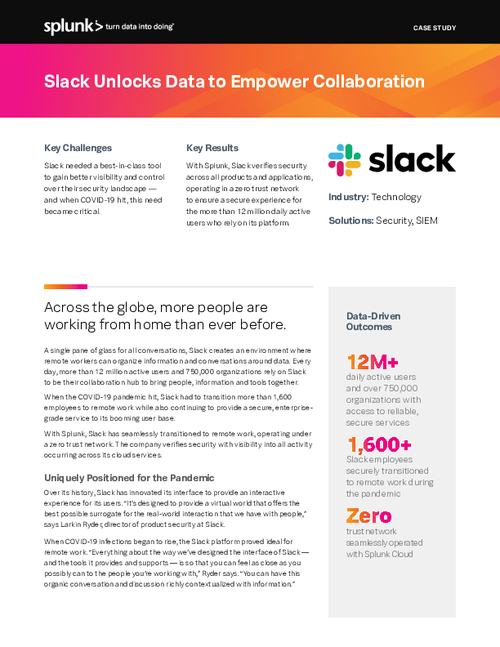 Across the globe, more people are working from home than ever before.
A single pane of glass for all conversations, Slack creates an environment where remote workers can organize information and conversations around data. Every day, more than 12 million active users and 750,000 organizations rely on Slack to be their collaboration hub to bring people, information and tools together.
When the COVID-19 pandemic hit, Slack had to transition more than 1,600 employees to remote work while also continuing to provide a secure, enterprise-grade service to its booming user base.
With Splunk, Slack has seamlessly transitioned to remote work, operating under a zero trust network. The company verifies security with visibility into all activity occurring across its cloud services.