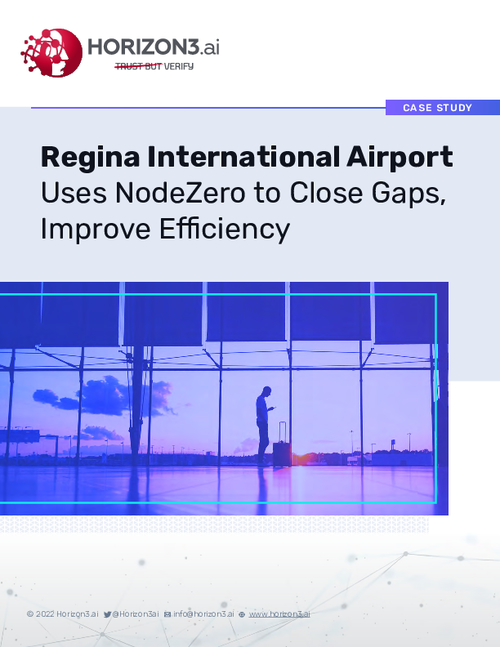 At Regina International Airport, everything that has a network cable, wireless signal, or power cord is something Sean McKim, Manager of Technology, cares about. With over 1,700 IP addresses on the corporate side and fluctuating numbers of visitors moving though the airport every single day – YQR is Canada's 15th busiest airport.
From common use systems shared by the various airlines, passenger experience options like on-site Wi-Fi, public address systems, baggage systems, and all traditional IT, there is a constant need for vulnerability management. All of this technology is relatively segmented, McKim says – and it was that segmentation that led him to giving Horizon3.ai's autonomous pentesting product, NodeZero, a try.
Download this case study for more on how Regina International Airport leveraged NodeZero for more streamlined security including:
Pentesting without engaging a third party ;
Identifying where upgrades are needed;
Portability, and ease of use.