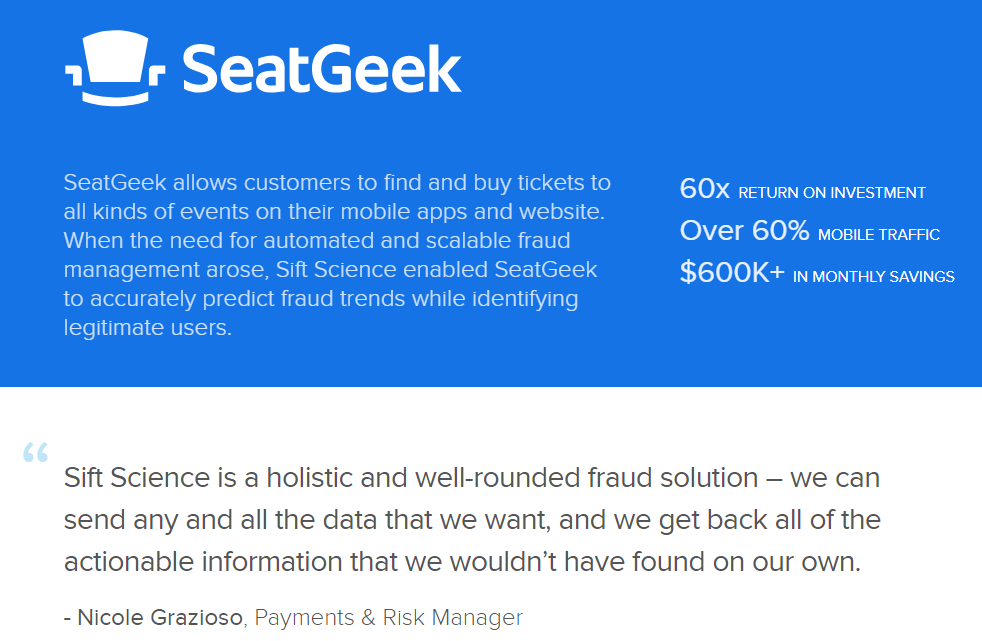 New York-based SeatGeek, a ticket search engine that enables customers worldwide to search for, find, and purchase tickets to countless events from multiple sources - all in one spot, was looking for a strategic and effective way to predict fraud trends while identifying legitimate users.
That is when they turned to Sift Science for a well-rounded, holistic fraud solution; Sift Science provided them with actionable information that they wouldn't have found on their own.
Read the case study to learn more about:
Ways to make ticket transactions more transparent;
Workflows that fuel automation
Lowering the charge-back rate to a manageable level.