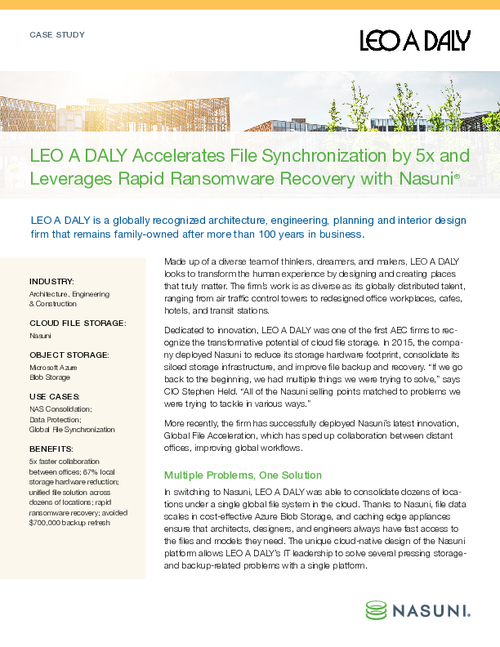 LEO A DALY was one of the first AEC firms to recognize the transformative potential of cloud file storage. In 2015, the company deployed Nasuni to reduce its storage hardware footprint, consolidate its siloed storage infrastructure, and improve file backup and recovery.
Further benefits included 5x faster collaboration between offices; 67% local storage hardware reduction; unified file solution across dozens of locations; rapid ransomware recovery; avoided $700,000 backup refresh.
Download this case study to learn more about:
Rapid ransomware recovery & recovery points.
Eliminating redundant data across multiple locations.
Faster collaboration with global file acceleration for faster performance.