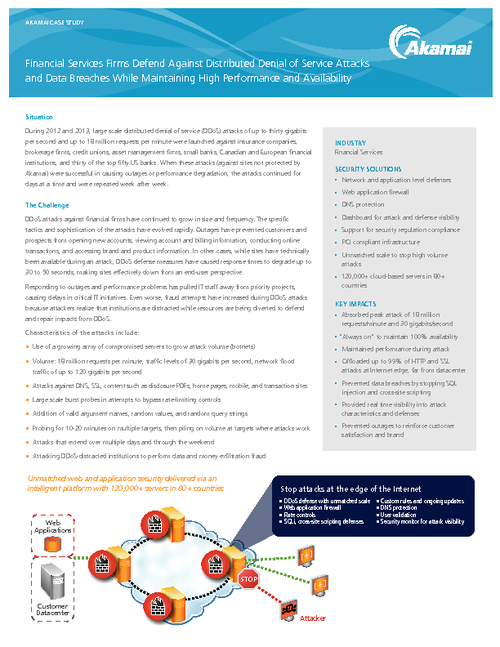 DDoS attacks against financial firms have continued to grow in size and frequency. The specific tactics and sophistication of the attacks have evolved rapidly. Outages have prevented customers and prospects from opening new accounts, viewing account and billing information, conducting online transactions and accessing brand and product information. In other cases, while sites have technically been available during an attack, DDoS defense measures have caused response times to degrade up to 30 to 50 seconds, making sites effectively down from an end-user perspective.
Read this white paper to learn:
About the challenges of DDoS attacks;
The key impacts of DDoS;
How to defend against DDoS attacks.