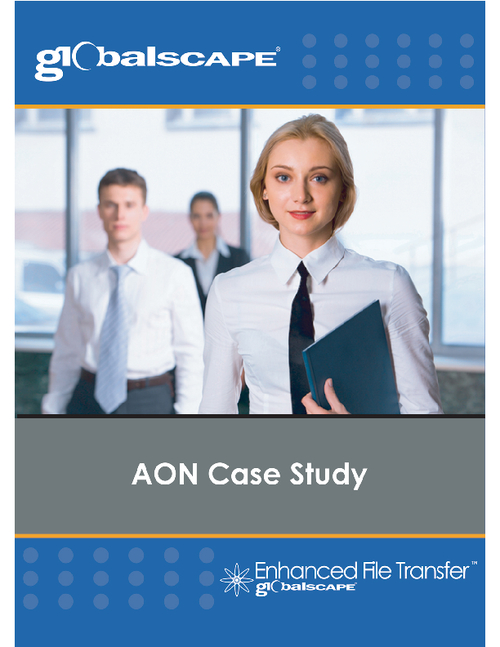 Aon Corporation is the leading global provider of risk management services, insurance and reinsurance brokerage, and human capital consulting. When Aon's Human Capital division needed a better way to automate data transfer processes, it sought:
A simple yet flexible system that didn't require customization to adapt to growing needs;
Consolidation of sensitive data transfers to ensure the security of this data;
To provide integration with current workflow and key legacy applications.
Aon deployed the GlobalSCAPE EFT (Enhanced File Transfer) server. Using this software, allowed Aon top achieve its main goals and realize these tangible business benefits:
Reduce 15 servers down to 4;
Save $200,000 per year on software licenses and $84,000 on annual maintenance;
Improve security and regulatory compliance with EFT's broad support for secure protocols and encryption.
Read this white paper to learn more about Aon's case study, including how every transaction was tracked from start to finish, and the deployment was all completed in 7 working days.