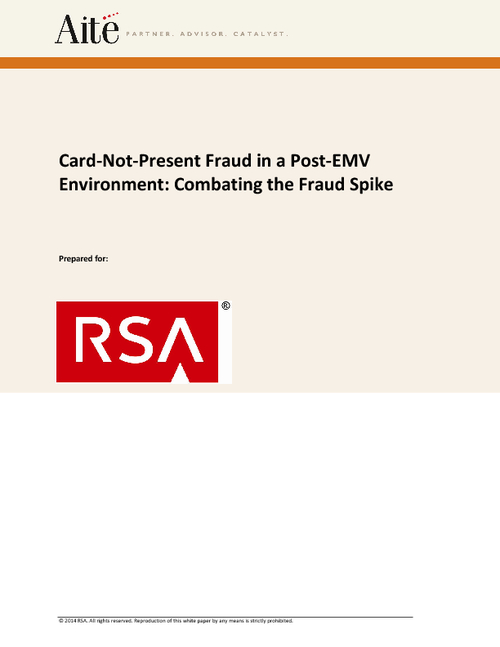 This white paper is based on data collected in two separate research efforts. In the first, Aite Group surveyed fraud executives at 36 large U.S. merchants from March to May 2014 to understand points of pain and planned solutions. Aite Group also interviewed card executives from payment networks and 18 of the top 40 U.S. issuers in April and May 2014 to understand the current levels of card fraud, as well as the pace of EMV deployment in the U.S. market.
Download this white paper to learn:
The effects of card not present (CNP) fraud;
Best practices for financial institutions and merchants for managing fraud risk across multiple channels;
Key solutions that will reduce the impact of CNP fraud.