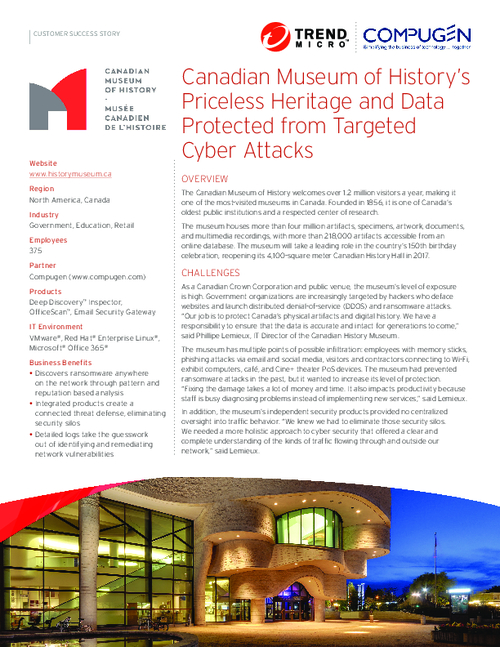 A Canadian museum had multiple points of possible infiltration to protect: employees with memory sticks, phishing attacks, visitors and contractors connecting to Wi-Fi, and exhibit computers. Additionally, the museum had prevented ransomware attacks in the past, but needed to increase its level of protection.
The organization needed a more holistic approach to cyber security that offered a clear and complete understanding of the kinds of traffic flowing through and outside their network.
Download this case study and learn how system integration helped the museum:
Quickly pinpoint and address areas of risk;
Thwart ransomware attacks;
Protect their entire network.