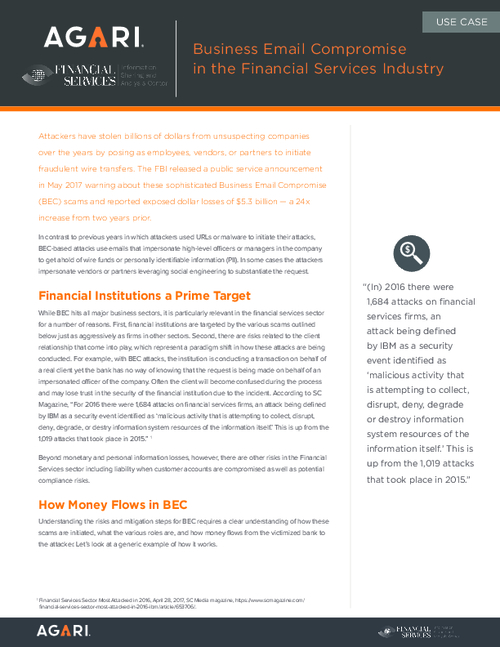 BEC-based attacks use emails that impersonate high-level officers or managers in the company to get ahold of wire funds or personally identifiable information (PII). In some cases the attackers impersonate vendors or partners to leverage social engineering and substantiate the request.
Download this whitepaper and learn:
The four types of BEC scams;
Best practices to inhibit fraudulent transactions;
How to protect your financial organization.