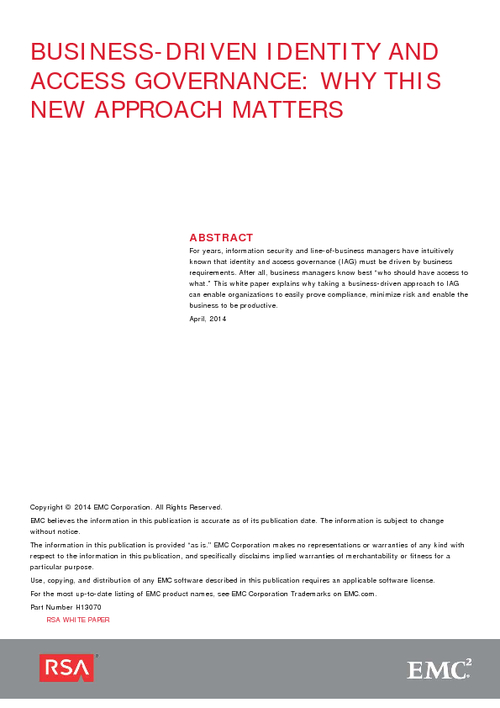 For years, security and business managers have known that identity and access management (IAM) must be driven by business requirements. But typically, IAM processes are too IT-centric, and don't meet the needs of the business. In addition, traditional IAM systems have consistently been prohibitively expensive to deploy and operate, limiting their breadth of coverage and effectiveness.
Download this white paper to learn:
Why traditional provisioning-centric Identity Management systems have failed;
Why taking a business-driven approach to Identity and Access Governance (IAG) can enable organizations to easily prove compliance, minimize risk and enable the business to be productive.