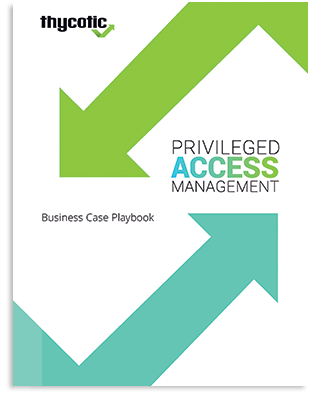 As our workforce becomes increasingly disparate and fluid, privileged access is emerging as a key cyber security concern for many organisations.
Gartner cited privileged access management as the number one project for CISOs for the past two years. But, according to Thycotic research, 66% of CISOs struggle to get the board to understand the business case behind cyber security, meaning getting PAM projects off the ground can be a challenge.
This playbook will teach you everything you need to know to get your executives on board. It brings together all the key information and statistics to support a successful business case submission for a PAM project.