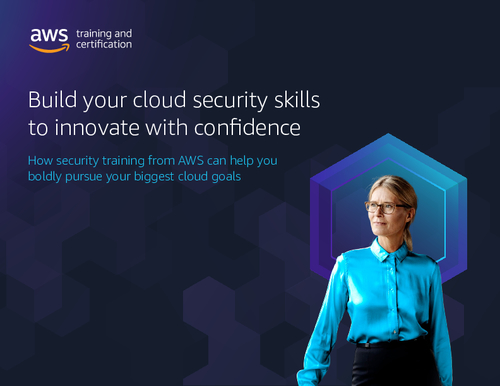 Today, security is everyone's business—and it's the foundation of everything you do in the cloud. AWS Cloud security training helps you build your skills quickly and effectively—with the flexibility to learn on your own terms.
Improving your security expertise can give you the confidence to innovate more freely as you work in the cloud. AWS Training delivers the security knowledge that can help you:
Advance your career
Discover new opportunities while avoiding risks
Create more secure customer experiences
Get the e-book to learn why you should start building your cloud security skills now—and how AWS makes it easy.