Bridging the Gap: How Cyber Practices & Data Breaches are Connected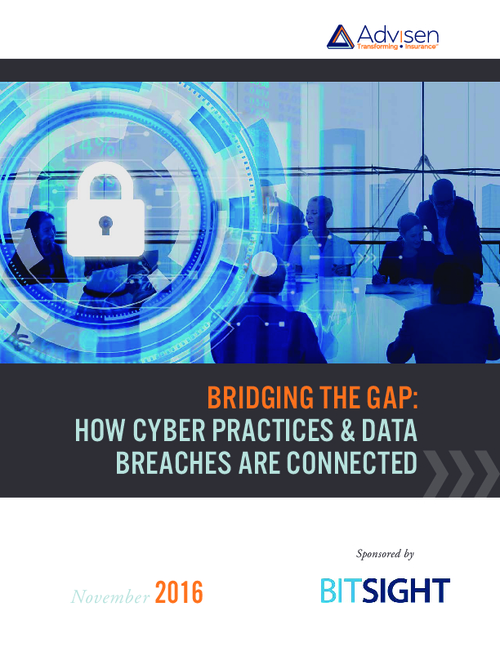 Evaluate your cybersecurity policies and controls to lower your cyber risk.
Download this whitepaper that presents how organizations can reduce their cyber risk by embracing responsible cybersecurity practices throughout their networks. It features an analysis of the cybersecurity posture of organizations of all sizes and in all industries and looks at how cybersecurity practices can offer insight into whether a breach may occur.
The whitepaper also explores:
What separates breach victims from organizations that go unscathed
Tips for insurers looking to underwrite cyber risk
How likely your organization is to be breached