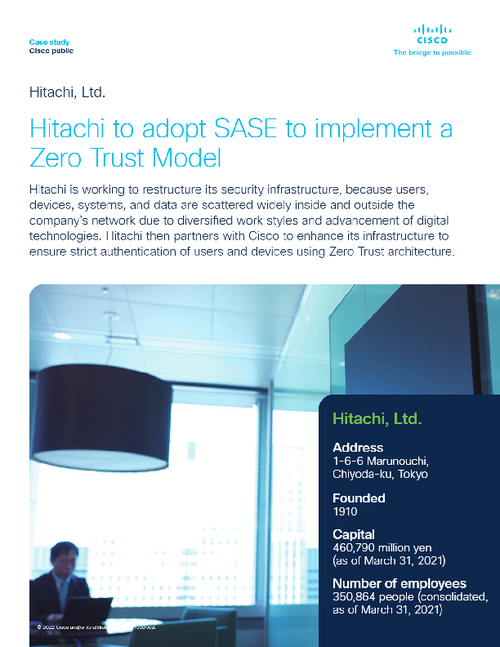 The world changed in 2020 and so did international conglomerate Hitachi. The manufacturer underwent a total restructuring of how the company worked, going hybrid and unearthing a considerable new challenge: Authenticating and securing workers and devices when network boundaries were no longer clear.
With employees and devices everywhere, Hitachi leveraged SASE and Duo Security to authenticate users and block threats.
Download the case study and read about Hitachi's security odyssey.