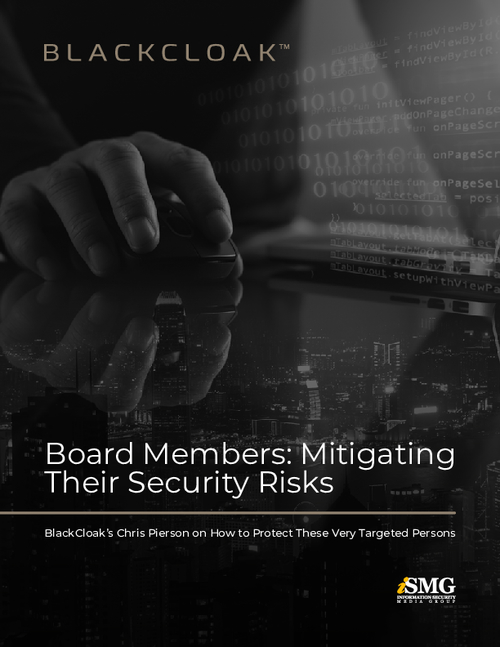 They are high-profile, they have access to your company's most vital information, they rely on unsecured personal devices – and your cyber adversaries are targeting them. They are your board members, and Chris Pierson of BlackCloak has ideas on where and how you can better secure these leaders.
Download this eBook to learn more about:
The many ways in which board members are being targeted;
What's at risk when a board member is compromised;
How this is a manageable problem to solve.