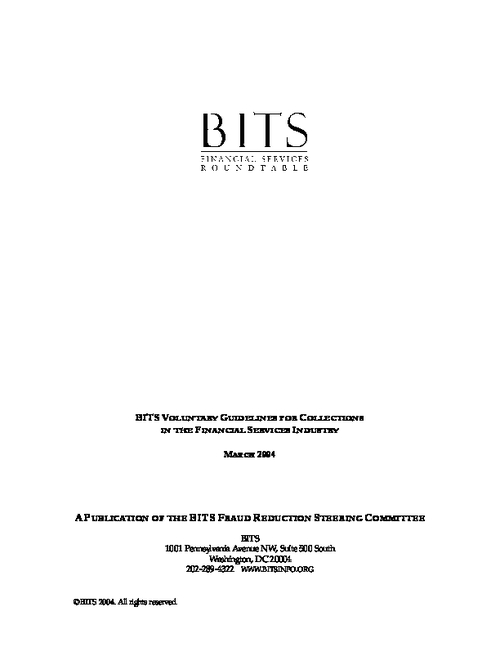 I. EXECUTIVE SUMMARY
Check fraud is a growing industry problem. Nearly 20 percent of super-regional banks incurred more than $20 million in check fraud-related operating expenses in 2001.1 In order to enable the industry to resolve breach of presentment warranty claims expeditiously and in a way that is fair, accurate, and consistent, the BITS Collections Working Group created these processing guidelines, which apply to collection of altered, forged-endorsement, missing-endorsement and improperly endorsed items.
If put into common practice, these guidelines will help the industry to be more responsive to customer claims of alterations and/or fraudulent endorsements of checks, while protecting financial institution assets. The guidelines can also help institutions mitigate unnecessary expenses associated with processing breach of presentment warranty claims. The goal of the guidelines is to help improve the overall financial institution collections process for the benefit of both the industry and its customers. Copyright BITS March 2004. Reprinted with permission. All rights reserved.