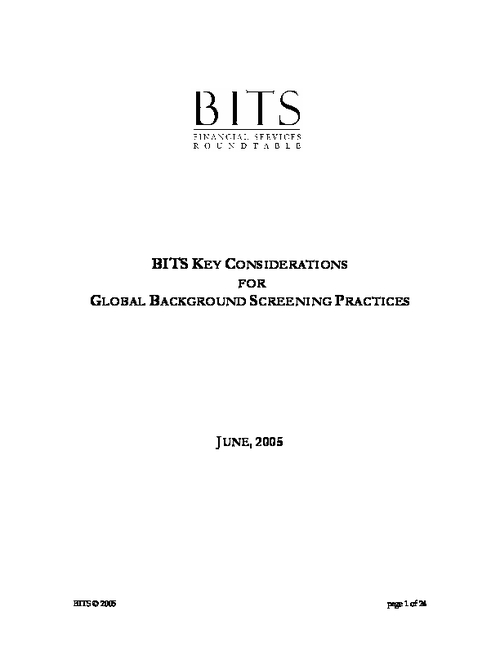 I. OVERVIEW
According to the August 2004 U.S. Secret Service and CERT® Coordination Center's Insider Threat Study: Illicit Cyber Activity in the Banking and Finance Sector:
… (The fact that) over one quarter of the insiders had a criminal record prior to their incidents underscores the importance of looking into employee backgrounds prior to hiring. Background checks for prospective, and current, employees that include at least basic criminal history checks may help identify employees with histories of fraud, theft, or other criminal behavior.1
Effective financial institution due diligence and outsourcing management programs should evaluate the partner company's financial statements and controls for technology, processes and procedures, including the employees and principals involved in the outsourced relationship.2 As part of that evaluation, and consistent with the institution's internal policies and procedures, financial institutions should understand their global sourcing partners' employment, hiring, training, and firing policies and criteria. Copyright BITS June 2005. Reprinted with permission. All rights reserved.