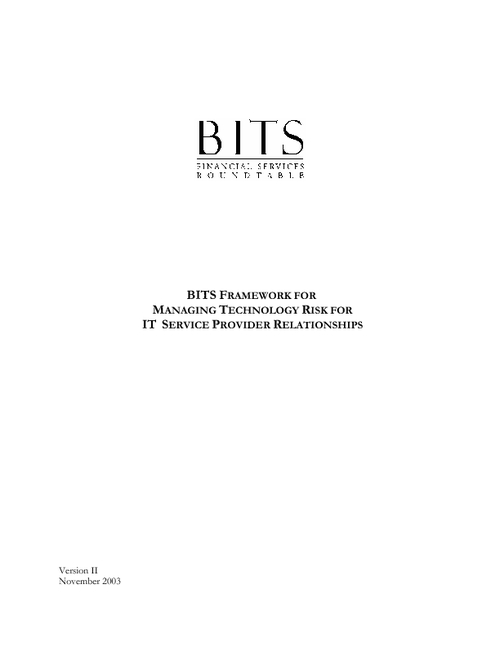 The financial services industry increasingly relies on information technology (IT) service providers ("Service Providers") to support the delivery of financial services. This shift in the delivery of financial services, coupled with the deployment of new and dynamic technologies, has resulted in heightened industry awareness and concern, accompanied by increased regulatory scrutiny of financial institution risk assessment and management of outsourced IT services.
In response, the BITS IT Service Providers Working Group developed the BITS Framework for Managing Technology Risk for IT Service Provider Relationships (Framework) in 2001. While the original Framework provides an industry approach to outsourcing, additional regulatory and industry pressures and issues have since emerged. To address these changes, the Working Group has updated the Framework with further considerations for disaster recovery, security audits and assessments, vendor management and cross-border considerations.
Copyright BITS November 2003. Reprinted with permission. All rights reserved.