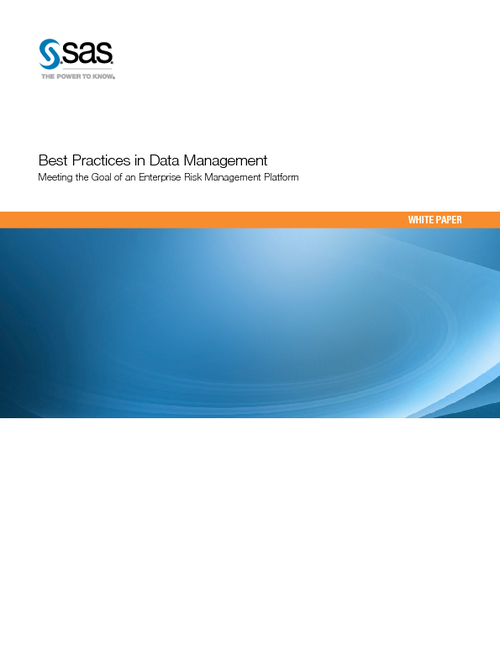 Since the mid 1990s, financial institutions have struggled with the implementation of enterprise risk management (ERM) systems. Data is the lifeblood of these institutions, and data management is critical to the success of a strong ERM system. Yet even today, institutions struggle with compiling and efficiently comprehending the information they collect. Plus, allowing the appropriate access to reporting across lines of business is challenging. A quality ERM system requires a holistic, unified approach to data management.
Read this white paper to learn:
The value of a unified data model that evolves to reflect changes that affect the ERM platform;
How a common set of metadata is critical for streamlining the process, providing security and more;
How to implement a full-featured data management system.