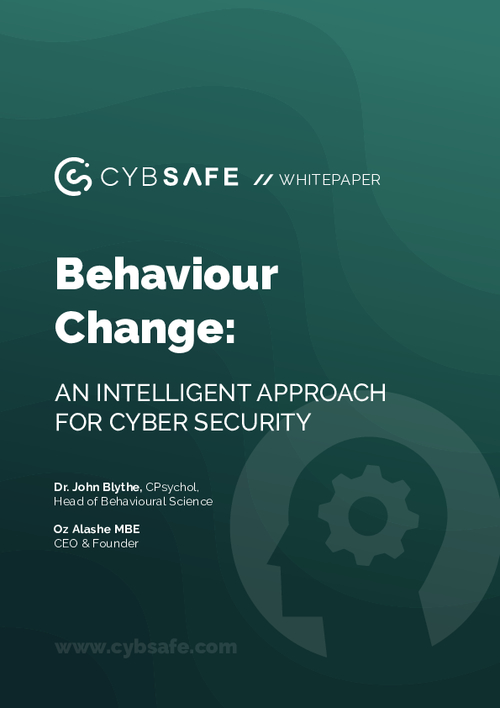 Technology alone it is not enough to protect you from modern cyber threats. Cybercriminals regularly exploit the human element. By focusing on changing people's behaviour, cyber resilience can be achieved.
Download this white paper and learn about:
Tackling the human aspect of cyber security;
The psychology of cyber security;
The CybSafe Method: From human cyber risks to human cyber resilience.