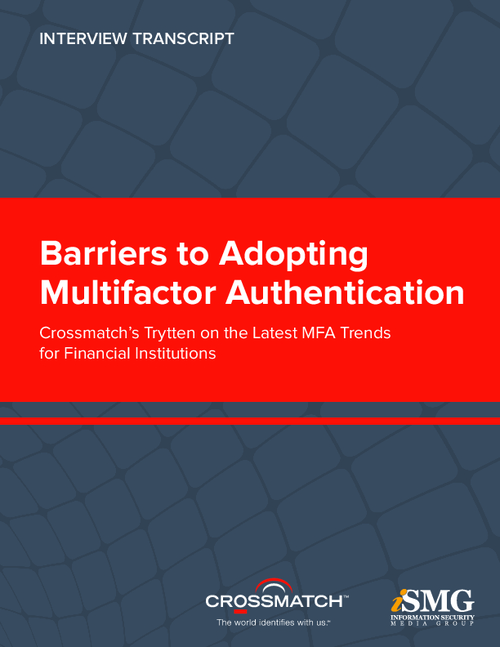 Despite understanding the need for multifactor authentication, many financial institutions struggle with the complexity of implementing effective solutions.
"Let's talk about what this complexity looks like...The average MFA initiatives have been ongoing for six years. On average, four point solutions are deployed because no one solution secures all IT assets. Organizations incrementally adopt new, partial solutions as they become aware of new threats and as new systems are brought online," says Chris Trytten, Director of Product Marketing at Crossmatch.
Download this interview with Trytten to explore the latest multifactor authentication trends and:
The primary barriers preventing financial institutions from adopting multifactor authentication;
The ways in which multifactor authentication helps deter cyberattacks;
How Crossmatch simplifies identity and access management for financial institutions.