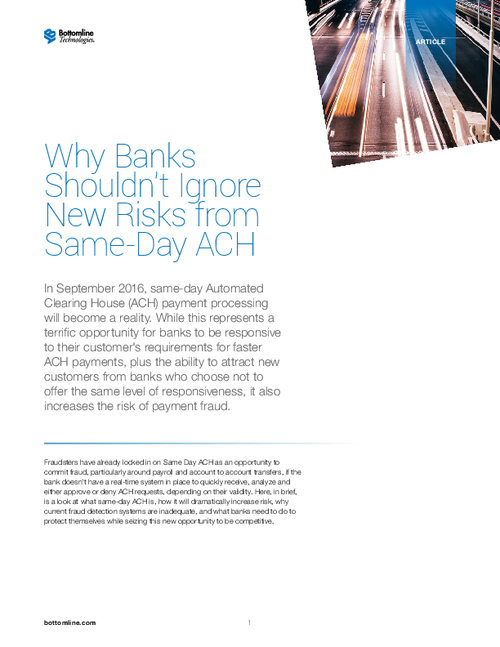 Same-day Automated Clearing House (ACH) payment processing became a reality. While this represents a terrific opportunity for banks to be responsive to their customer's requirements for faster ACH payments, plus the ability to attract new customers from banks who choose not to offer the same level of responsiveness, it also increases the risk of payment fraud. As banks begin to originate a growing number of same-day payments, they will also need the requisite security systems in place that are layered, flexible, adaptive, and integrated to enable banks to efficiently protect themselves and their customers.
Download this whitepaper to learn:
Why same-day ACH will introduce more risk;
Why many of today's fraud detection systems are inadequate;
How your institution can better protect itself against these risks.