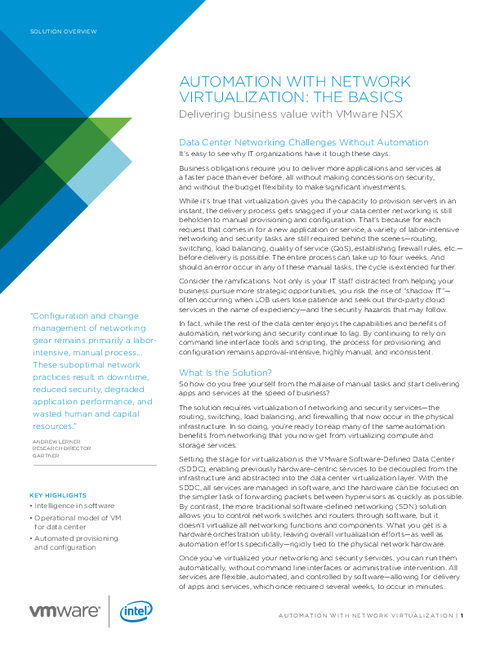 Business obligations require you to deliver more applications and services at a faster pace than ever before, all without making concessions on security, and without the budget flexibility to make significant investments. To overcome these challenges, which are even more complex with manual provisioning and configuration, consider network virtualization with VMware NSX. To learn more, read this solution overview.
Enable networking and security at the speed of software while building data center agility with network virtualization on industry standard Intel® Xeon® processor based server architecture.
VMware and Intel enable IT organizations to realize a digital transformation and deliver IT infrastructure and application services with the speed and agility to support business innovation and growth while optimizing TCO and improving resource utilization.