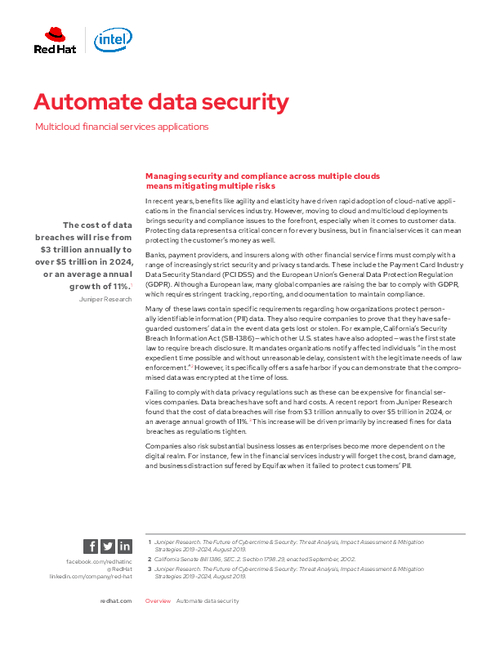 In recent years, benefits like agility and elasticity have driven rapid adoption of cloud-native applications in the financial services industry. However, moving to cloud and multicloud deployments brings security and compliance issues to the forefront, especially when it comes to customer data. Protecting data represents a critical concern for every business, but in financial services it can mean protecting the customer's money as well.
Banks, payment providers, and insurers along with other financial service firms must comply with a range of increasingly strict security and privacy standards.
Fortunately, a sound automation strategy can help organizations improve their security and compliance, thereby reducing the overall risk to the business. Effective automation strategy can also help manage and streamline complex multicloud environments. Download this guide to learn more.