Assessing Security with External Measurements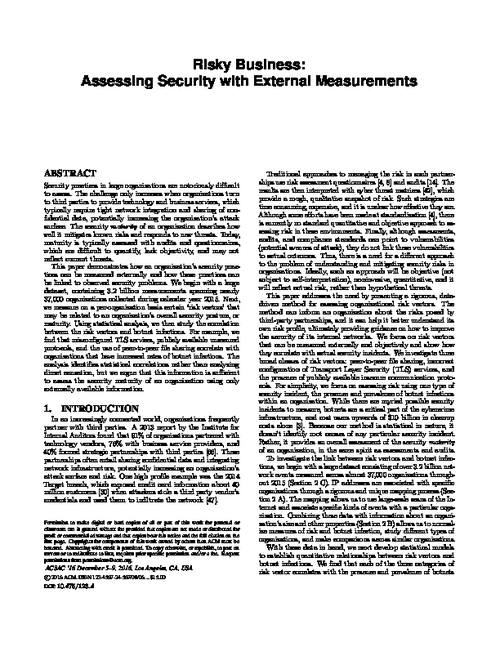 Traditional approaches to managing cyber risk typically include use risk assessment questionnaires and audits. The results of these are often interpreted with cyber threat matrices to provide a rough, qualitative snapshot of risk. Such strategies are time consuming, expensive, and it is unclear how effective they are.
Thus, there is a need for a different approach to the problem of understanding and mitigating security risks in organizations. This paper addresses the need by presenting a rigorous, data-driven method for assessing security performance from the outside.
Download this whitepaper to learn:
Which security risks can be measured externally
About statistical relationships between security risks and botnet infections
Why external security measurements can be used to assess security maturity