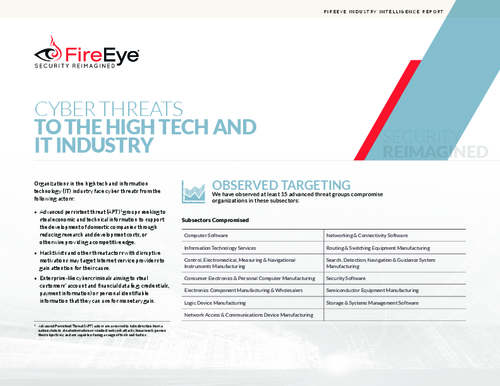 Throughout 2014, cyber criminals expanded their potentially devastating attacks into many industries, including several that we had never before seen fall victim to a large number of threats. These threat actors have become increasingly sophisticated, using stealthy new tactics to move laterally and stay undetected for long periods of time in victim environments.
The High Tech industry is of great importance to economic development and security with large investment and man-hours funneled into R&D and IP. Threat actors specifically target Hi Tech organizations to steal their valuable IP. Using your businesses confidential information, threat actors can then support the development of other companies, making your businesses IP and competitive edge almost redundant.
Don't wait until your organization has been breached. Secure your organization, secure your economy.