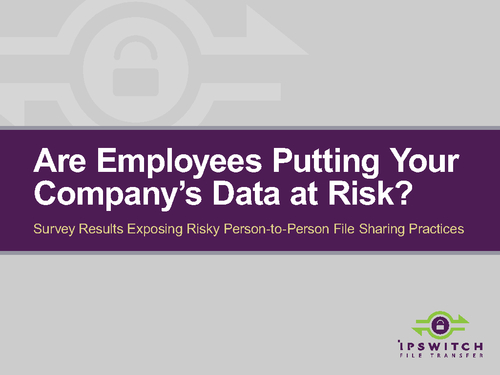 Survey Results Exposing Risky Person-to-Person File Sharing Practices
If your business is like most, it's in danger of exposing and losing sensitive data as employees move, share, and exchange information and files through unsanctioned electronic means. The risk? Your organization forfeits its competitive advantage and violates numerous laws and regulations.
Read this graphical eBook for insights into the:
Trends spurring risky data and file sharing;
Ways in which IT has fallen behind in safeguarding information - and the associated dangers;
Proven means to safeguard corporate data without impeding user productivity.