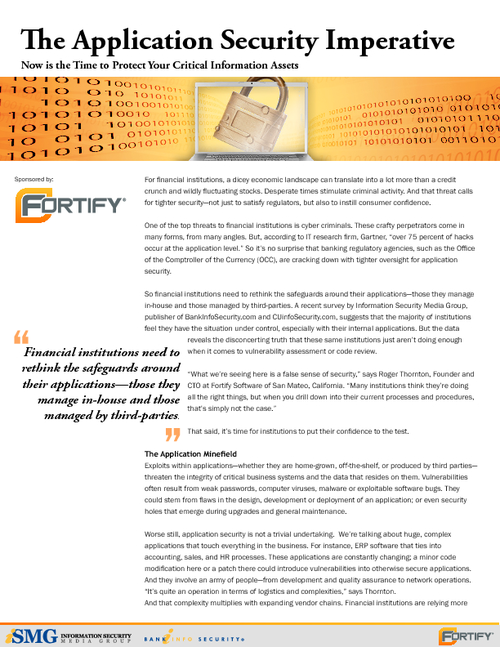 For financial institutions, a dicey economic landscape can translate into a lot more than a credit crunch and wildly fluctuating stocks. Desperate times stimulate criminal activity. And that threat calls for tighter security - not just to satisfy regulators, but also to instill consumer confidence.
Exploits within applications - whether they are home-grown, off-the-shelf, or produced by third parties - threaten the integrity of critical business systems and the data that resides on them.
Vulnerabilities often result from weak passwords, computer viruses, malware or exploitable software bugs. They could stem from flaws in the design, development or deployment of an application; or even security holes that emerge during upgrades and general maintenance.
Download this white paper to learn:
Why the OCC and regulatory agencies will be focusing more on application security in the near future;


Defined statistics and current trends with regards to how financial institutions are dealing with application security;


How to build and sell the business case for application security investments within your institution.