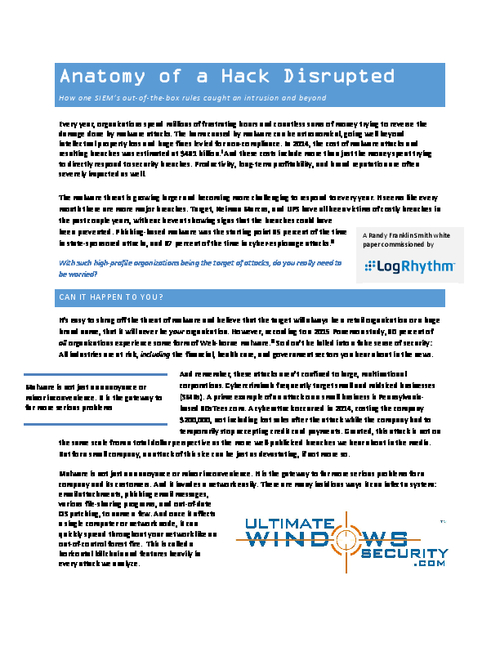 Organizations can no longer rely simply on signature-based scanning of machines to identify malware. Polymorphic malware takes on an infinite number of forms; and has a purpose in mind that always involves taking something from you.
This whitepaper explores how one organization used a comprehensive approach to disrupt a hack. Their approach entailed not just looking at malware as a set of files to be detected, but also looking at it in terms of the actions the malware takes.
Download the whitepaper and learn how this comprehensive approach:
Automatically identifies and addresses a potential issue before damage can be done;
Expands your antimalware efforts beyond simple machine scans to include scanning the network for malware activity;
Creates a layered defense, ensuring the greatest effort in stopping malware in its tracks.