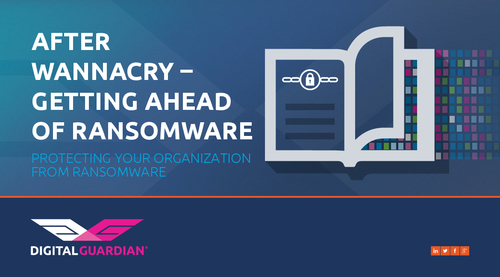 The WannaCry Ransomware is undoubtedly one of the worst cyber disasters to strike global businesses in years, crippling transportation and hospitals globally.
Download this eBook to learn how to be prepared to quickly address the growing threat of ransomware and limit your company's exposure to future attacks.
What's Inside:
What is WannaCry and how it became an outbreak;
Expert recommendations on how to best mitigate your company's exposure to future ransomware attacks;
Overview of Digital Guardian technology and services to detect and stop ransomware.