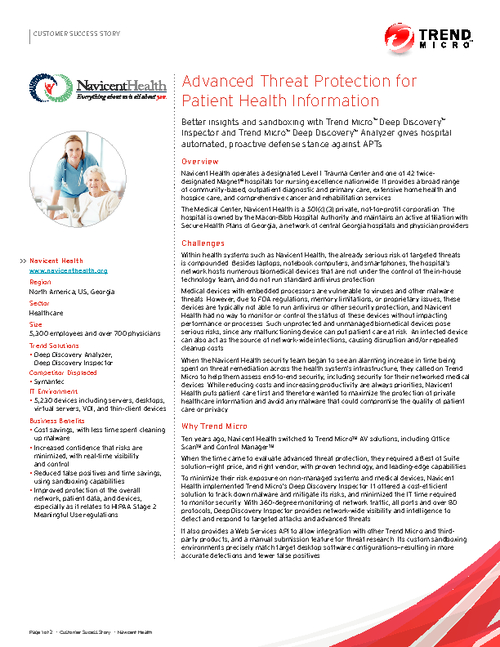 Within health systems such as Navicent Health, the already serious risk of targeted threats is compounded. Besides laptops, notebook computers, and smartphones, the hospital's network hosts numerous biomedical devices that are not under the control of the in-house technology team, and do not run standard antivirus protection. Medical devices with embedded processors are vulnerable to viruses and other malware threats. However, due to FDA regulations, memory limitations, or proprietary issues, these devices are typically not able to run antivirus or other security protection.
Download this white paper to explore:
What Navicent Health identified as their biggest challenges;
How they approached their solution;
How they are evolving their approach.