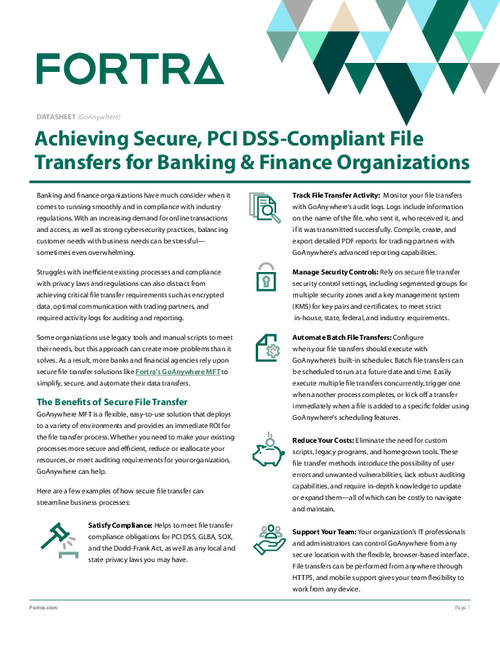 Banking and finance organizations have much consider when it comes to running smoothly and in compliance with industry regulations. With an increasing demand for online transactions and access, as well as strong cybersecurity practices, balancing customer needs with business needs can be stressful— sometimes even overwhelming.
Struggles with inefficient existing processes and compliance with privacy laws and regulations can also distract from achieving critical file transfer requirements such as encrypted data, optimal communication with trading partners, and required activity logs for auditing and reporting.
Some organizations use legacy tools and manual scripts to meet their needs, but this approach can create more problems than it solves. Download this datasheet to learn what the PCI DSS file transfer requirements are, and prepare your organization for 2024 and beyond.