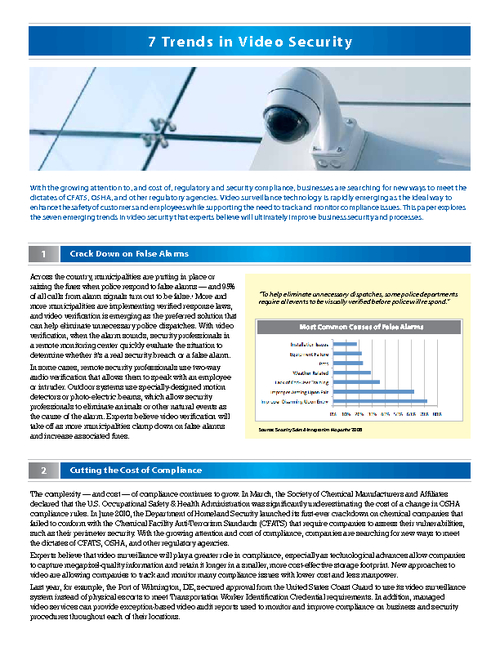 With the growing attention to and cost of regulatory and security compliance, financial services organizations are searching for new ways to comply with the maze of FDIC, FTC, FRB and OCC requirements and FFIEC guidelines (BSA, AML, FACT Act Red Flag Rules). Video surveillance technology and services have come to the forefront as productive and highly effective ways to enhance the safety of customers and employees, mitigate crime and help prevent fraud losses while supporting the need to track and monitor compliance issues. This paper explores the seven emerging trends in video security that experts believe will ultimately improve business security and processes.
Learn how managed video services and video technology innovations can help improve business practices and boost your ROI:
Leverage existing infrastructure investments while improving security capabilities;


Track, monitor and report on compliance mandates and security procedures with lower costs and less manpower;


Improve business practices beyond security, such as workforce optimization, maximizing labor resources and tracking retail customer behavior.