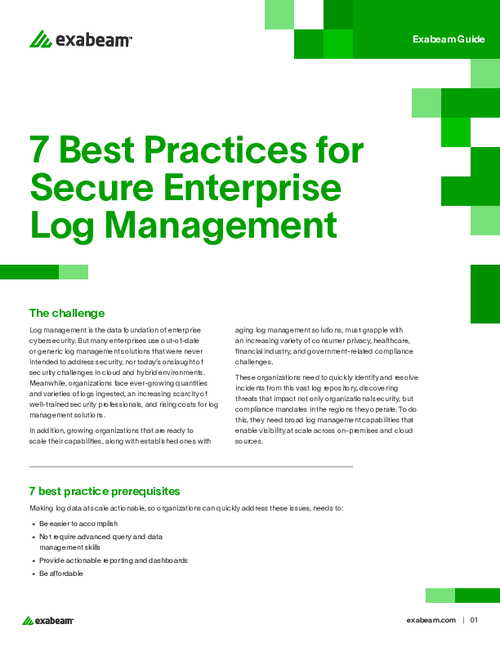 Log management is fundamental to enterprise cybersecurity, but many log management solutions are out-of-date or were never intended to address today's security challenges in cloud and hybrid environments.
Organizations need to quickly identify and resolve incidents from vast log repositories, discovering threats that impact organizational security as well as compliance mandates. This guide presents seven best practice requirements for secure enterprise log management to make log data at scale actionable so organizations can quickly address these issues.
Learn what enterprises should insist on when considering log management solutions for today's hyperscale cloud and hybrid world, including:
Easy configuration, management, and monitoring of data transport into the log management system at scale from all data sources
Analytics enriched with context such as threat intelligence, providing the ability to write correlation rules against IoCs
Simple and intuitive search with fast query performance at big-data scale
Read the guide to learn all seven best practices, and see how Exabeam Security Log Management can help your organization achieve better security outcomes.