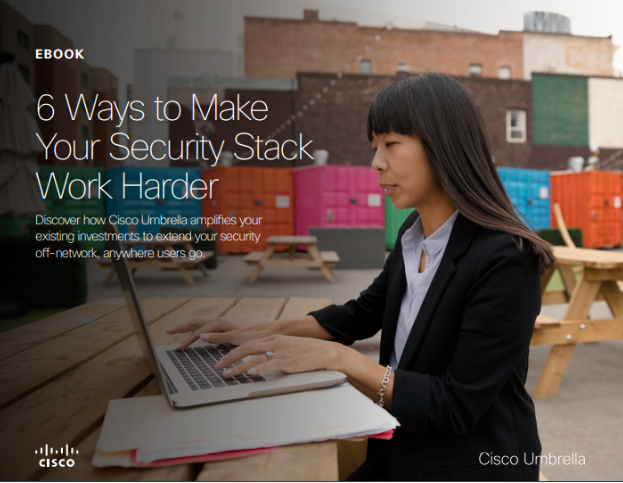 Firewalls. Web proxies. SIEM. Appliances. Third-party intelligence. The list goes on - and sometimes you still find your stack coming up short when it comes to securing users anywhere they access the internet.
Strengthening your security stack doesn't mean a massive overhaul or a loss of customization and control.
Download this eBook to learn more about:
Using open APIs to extend threat protection;
Gaining context on high-priority threats;
Scaling security that can speed up your network.