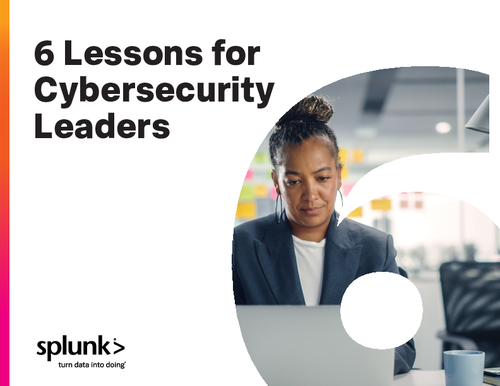 The state of security is highly adrenalized these days — more so than usual. Years into the deadly and disruptive global pandemic, not only are we still seeing more attacks, we're also seeing more breaches, as the way many of us work continues to evolve.
New global research conducted by Splunk and the Enterprise Strategy Group of more than 1,200 security leaders found that 49% of organizations say they'd suffered a data breach over the past two years, up from 39% in our survey a year earlier.
So how are cybersecurity leaders expected to stay ahead of threats in an ever-changing world?
Download "6 Lessons for Cybersecurity Leaders" to learn:
What cybersecurity attacks are on the rise.
How leaders can improve security by diversifying their talent.
What lessons security leaders are sharing with their peers.