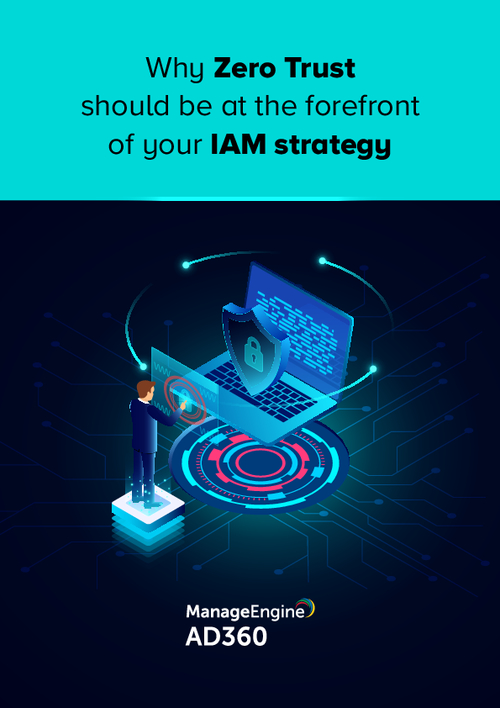 The Zero Trust mindset operates under the assumption that all users and resources are untrusted, and always need to be verified.
The underlying principle is to control who has access to which systems and data and have well-defined policies to define when to allow or restrict access, and how to enforce it.
This E-book defines in 5 steps on why Zero Trust should be part of any organization's identity and access management (IAM) solution.
Download this E-book and understand:
How to Monitor and Audit privileged user activity?
Why is it wise to audit every activity, and flag any anomalies?
5 reasons why Zero Trust should be part of your IAM strategy