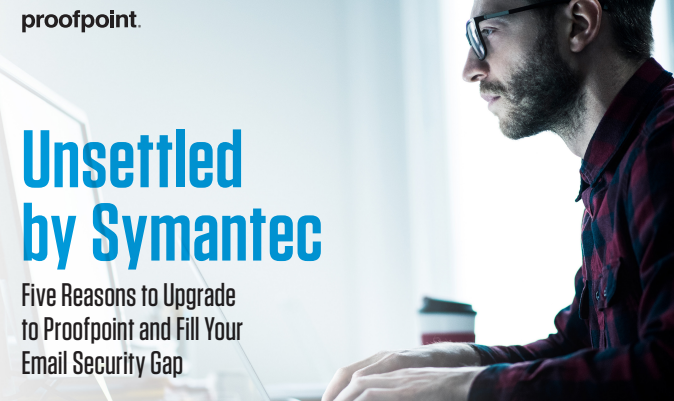 Email is a central feature of modern business. It's also the source of more than 90% of malware attacks, and a deluge of other threats such as phishing, business email compromise (BEC), and more. Securing it is essential to keeping your organisation safe.
So where does Broadcom's new focus leave you?
This guide explains:
why now is the time to upgrade your email security platform,
why hundreds of former Symantec customers have chosen Proofpoint for email security,
and how our people-centric approach to cybersecurity can fill the gap created in the wake of Broadcom's cuts.