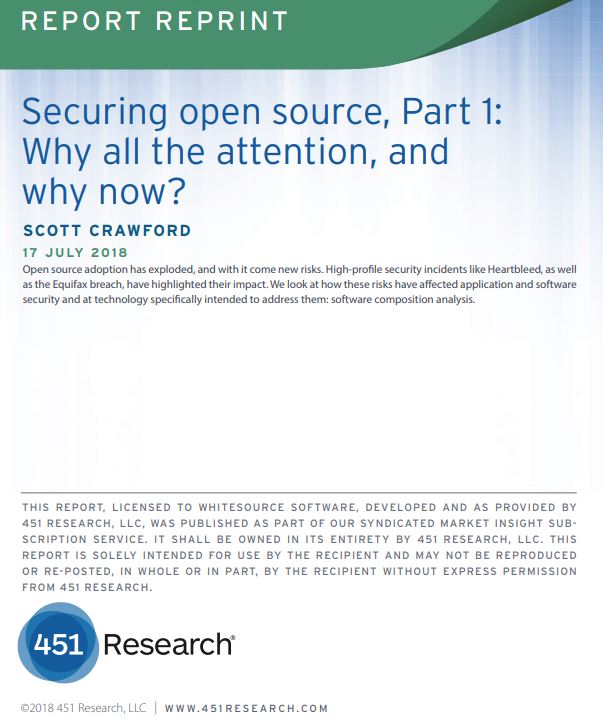 Open source adoption has exploded, and with it come new risks. High-profile security incidents like HeartBleed, as well as the Equifax breach, have highlighted their impact.
Download the report by 451 Research and learn more about:
The risks of adopting open source components and how these affect application and software security;
Technologies specifically intended to address open source risks, such as Software Composition Analysis.