4 Pitfalls of Deploying Office 365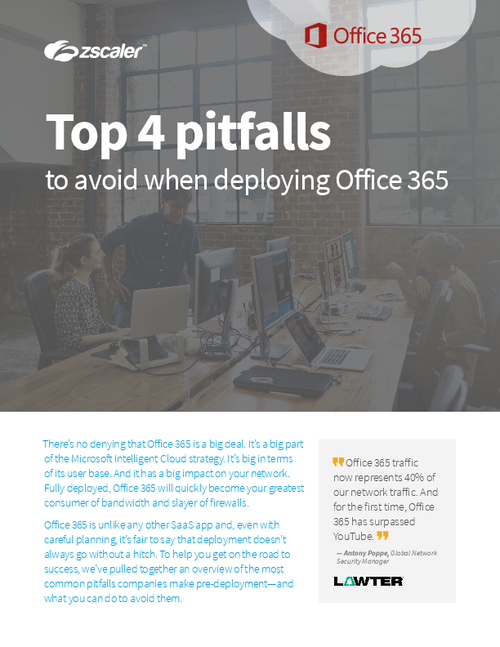 There's no denying that Office 365 is a big deal. It's a big part of the Microsoft Intelligent Cloud strategy. It's big in terms of its user base. And it has a big impact on your network.
Office 365 is unlike any other SaaS app and, even with careful planning, it's fair to say that deployment doesn't always go without a hitch.
Download this whitepaper to learn:
What Microsoft's official connectivity guidance is for Office 365
Important things you should know to avoid common deployment mistakes
Recommendations on how to streamline and simplify your Office 365 deployment