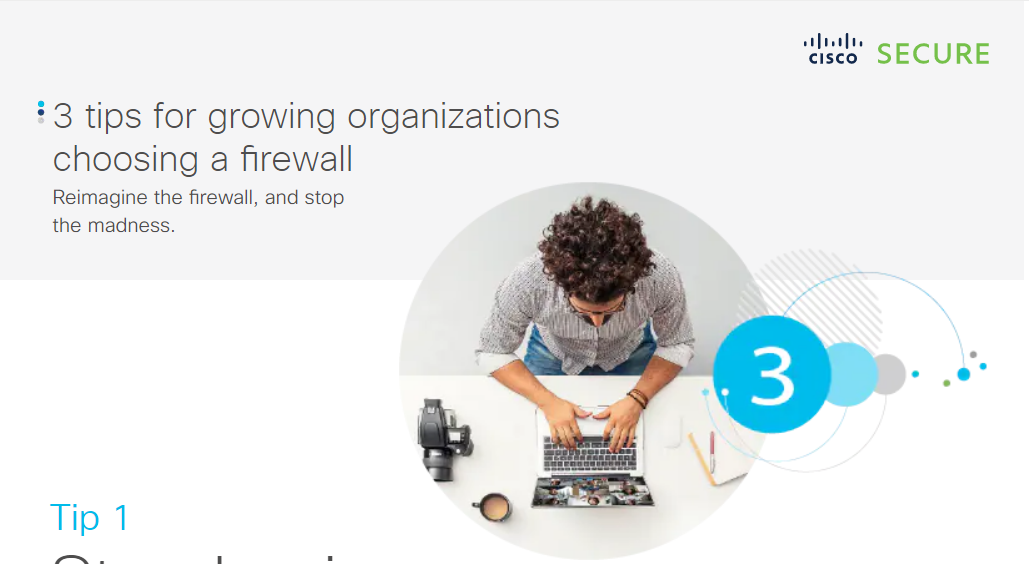 So … you're looking for a firewall with less complexity, that gets out of the way? Then you'll want to understand our unique security vision and differentiated concept of firewalling. Years ago, firewalls were only appliances. But today, they're so much more. Simplified control and visibility, everywhere you need it—that's firewalling.
Read this article to learn about:
Simplifying management, even AWS VPC security group rules;
Best practices for SMBs to prioritize alerts;
Automated threat detection.
By downloading this article, you agree to be contacted by Cisco for a follow-up related to Cisco products and services. See Cisco's Online Privacy Statement.